New Members Info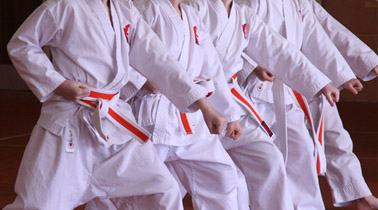 Never tried karate?
This section is a must. Your first lesson is FREE!
New students are welcome to join the club at anytime - we have a 'rolling' agenda.
We also ask that before you attend your first class, please take the time to fill in our registration form online. This will save time when you arrive at the dojo.
Here is a link to the online registration form:
Registration Form - Online
Find out all about joining.
Beginners Info